The large and diverse flavoured spirits category will stage a modest recovery over the next few years, ending a recent trend of long-term decline, according to a new joint report from just-drinks and The IWSR.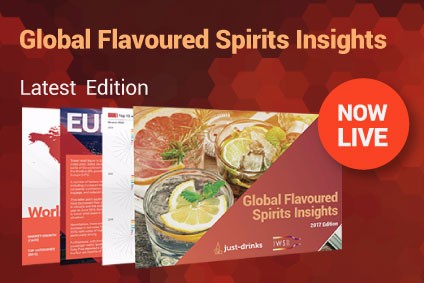 This positive top-line figure, however, disguises negative trends in many of the main markets for the hugely-diverse, 150m-case flavoured spirits category. Seven out of the sector's top ten are expected to record sales declines in the period to 2021.
The challenges outlined in the Global Flavoured Spirits Insights report are encapsulated by the liqueurs segment, which shed some 13m cases between 2011 and 2015, seeing its slice of the global flavoured spirits market drop to 48% in the process.
Notoriously hard to assess because of its sheer diversity, the liqueurs segment is led by cream products, which have largely held their own in recent years, while range liqueurs (which includes brands such as Bols and De Kuyper) and low-strength vodkas have fallen back.
Meanwhile, bitters/spirit aperitifs reached a 25% share of the global flavoured spirits market in 2015 – amounting to just over 38m cases – thanks to the growth of marquee bitters brands Jägermeister and Fernet-Branca. Spirit aperitifs, led by Aperol, are now gaining ground.
Traditional aniseed liqueurs – pastis in France, raki in Turkey and sambuca in Italy – are generally in the grip of long-term decline thanks to an ageing consumer base in their home markets.
The joint Global Flavoured Spirits Insights reports was published this week. For full details, click here.
---