The CEO of Diageo has flagged a good start to the group's current fiscal year, with a "stronger performance" expected in the months ahead.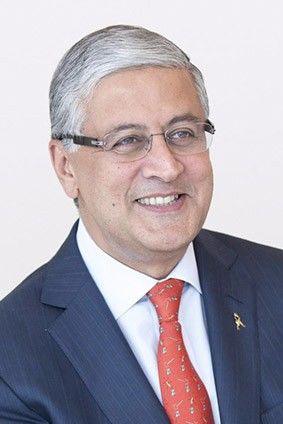 In an update ahead of the company's AGM, Ivan Menezes said this morning that the group is set fair for the year ahead. His comments cover the period from 1 July, the beginning of Diageo's fiscal-2017.
"The 2017 fiscal year has started well," said Menezes. "As expected, the momentum we created last year, strengthening our business through improved marketing, innovation, and commercial execution, has set us up to deliver a stronger performance."
Menezes highlighted healthier sales in the year so far from Diageo's Scotch whisky portfolio, as well as from spirits in the US and from India.
The news comes two months after Diageo reported a rise in underlying sales in its fiscal-2016.
Menezes also drew attention to the company's productivity programme, which is designed to save up to GBP500m (US$780m, when announced in July last year) over the three years to the end of fiscal-2019.
"We have made a strong start to our productivity work and are moving at pace," he said. "Our top-line momentum and progress in implementing productivity changes, gives us continued confidence in achieving our objective of mid-single digit top line growth."
The group's AGM takes place in London later today.
To read the official statement from Diageo, click here.
---