A start-up in Finland has identified what it believes is a burgeoning opportunity in the lower-alcohol spirits segment, launching a 15% abv distilled spirits brand in its home market.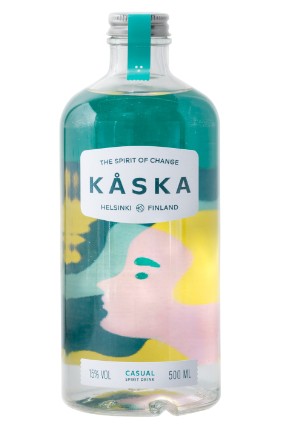 Kåska, which released its namesake expression earlier this year, has dialled down the alcohol content with the spruce needle- and lemon-infused offering. The Helsinki-based company is set to roll out the spirit in 50cl bottles to Hong Kong in the coming weeks.
According to Kåska, 15% of the brand's sales will be donated to human rights organisations in Hong Kong.
"We went through 70 prototypes and recipes with a group of local and international industry professionals to create Kåska," said co-founder Eetu Topo. "Getting a full flavour experience requires a different approach to distillation, but in the near future we should be able to keep up with the demand."
Topo's partner, Fred Karlsson, added: "Drinking has changed and it's time for spirits to change too. We think that in the future, more and more general spirits are going to be lighter on ethanol, and focusing mainly on flavour and experience."
Kåska, which retails at EUR27.99 (US$32) per 50cl bottle in Finland, is Finnish for 'because'.
The gaping opportunity for no-alcohol in the on-premise - Consumer Trends
---