Artificial Intelligence has already infiltrated many areas of food and drinks production but has only scratched the surface in terms of its potential, according to the latest edition of just-drinks' FUTURES service.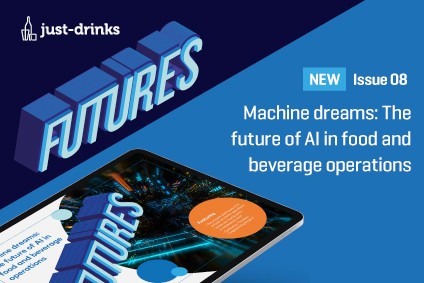 From supply chain management, waste management, predictive maintenance and scheduled ordering to weather predictions, food safety compliance and new product development, machine learning is reshaping businesses, the report, 'Machine Dreams: The Future of AI in Food and Beverage Operations', explains.
In the latest edition of FUTURES - a series of free-to-read digital reports, designed to help food and beverage firms plan for the longer-term future - we explore the megatrends behind the growing use of AI in food and drinks operations. The report also looks at how AI is likely to develop in the next five years, while also assessing what food and drinks companies can start to do now.
Also featured in this report is an interview with Joe McNamara, director for global IT at US food giant Kraft Heinz. McNamara discusses how the company has applied AI to its business so far, and how he sees the technology being used in the future.
The use of AI in food and drinks manufacturing falls under what has widely been dubbed the fourth manufacturing revolution, or Industry 4.0. As FUTURES reveals, that revolution is already happening.
Visit the just-drinks FUTURES microsite to download this report - and previous reports - for free.
---