Brexit is a "disaster coming our way", according to Euromonitor's senior alcohol analyst, as new figures show manufacturing growth in the country at its lowest level for almost two-and-a-half years.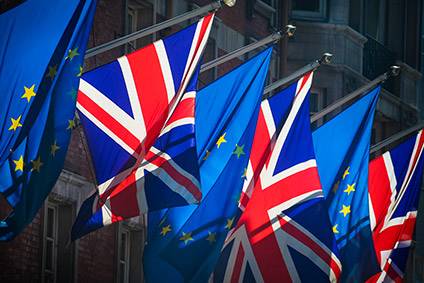 Spiros Malandrakis told just-drinks today that the UK's declining macro conditions should be of concern to the country's alcohol producers. He warned the manufacturing slump shows the "potential for severe deterioration" in the economy and is a "precursor to a recessionary environment".
UK manufacturing reportedly grew at its slowest pace in 27 months last month, according to survey results released today from IHS Markit and the Chartered Institute of Procurement & Supply. Companies attributed the fall in manufacturing new orders, which was driven by the consumer goods sector, to less new work from abroad and weaker growth in domestic demand.
The UK's departure from the European Union in March is widely expected to disrupt trade between the two sides. Trade body SpiritsEurope said in October that a "no-deal" Brexit would impact shipping procedures between the UK and the EU-27, with UK producers potentially no longer able to access the EU Excise Movement & Control System (EMCS).
Earlier today, Heineken confirmed to just-drinks that it has shifted the production of some of its UK lager volumes into the country from The Netherlands.
What a 'no-deal' Brexit would look like for drinks companies - Click here for a just-drinks focus
---