Eden Mill's Love Gin Liqueur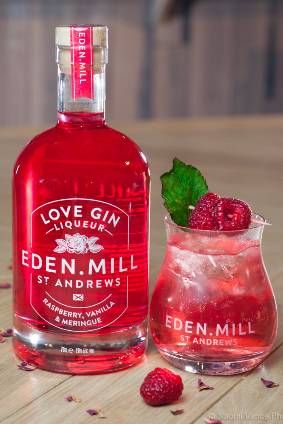 Category - Liqueur, 20% abv
Available - From this month
Location - The UK
Price - SRP of GBP18 (US$23.50) per 70cl bottle
Scotland-based drinks company Eden Mill has released a pink liqueur as it looks to capitalise on Valentine's Day. Love Gin Liqueur is a combination of Madagascan vanilla, Croatian juniper, goji berryies rose petals and Scottish raspberries.
"This versatile liqueur can be enjoyed neat, or over ice served with premium tonic," said Paul Miller, co-founder of Eden Mill.
Over the weekend, Eden Mill announced the purchase of a brewery in northern England, across the border from its Scotland headquarters. The company has acquired Cumbria's Eden River Brewery, allowing the group to bottle and can products in the north of England. Eden River Brewery owns a bottling plant near Penrith.
Eden Mill is based in Guardbridge, near St Andrews in Fife.
---