Dutch Spirits has lined up a new look for its Old Samuel Bourbon whiskey range, as it looks to ramp up global distribution for the brand.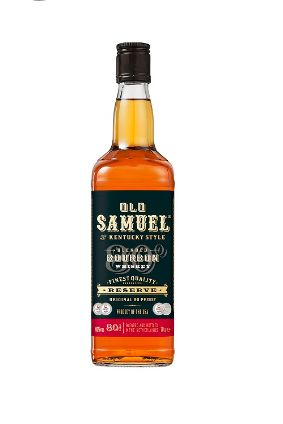 The firm, which changed its name from Toorank earlier this year, said earlier today that the new design would help the company take advantage of the Bourbon boom. Dutch Spirits also announced a 40% production increase on last year as the brand, available in the UK, begins to roll out to Holland and Poland.
The range includes Bourbon Reserve and four liqueurs - Honey, Cherry, Cinnamon and Almond. The largely black livery features colour coding to help consumers identify different styles.
"Bourbon is having its moment and it is a good opportunity for us to increase the reach of our Old Samuel brand," said Dutch Spirits MD Andy Mallows. "It has been doing extremely well in the UK and we are keen to introduce it to other markets worldwide. The liquid is award-winning and the brand packaging had to evolve to reflect its quality."
The re-brand will roll out from September.
---