Trade bodies across the UK drinks industry have expressed frustration over the Government's decision today to increase alcohol duty in line with inflation.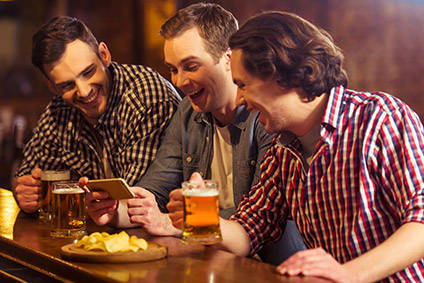 Earlier today, Chancellor of the Exchequer Philip Hammond delivered the country's Spring Budget. As part of the announcement, Hammond said duty rates on beer, cider, wine and spirits will increase by RPI (retail price index) inflation. The measure comes into force on 13 March.
According to the Scotch Whisky Association (SWA), the move will increase excise duty on spirits by nearly 4% or GBP0.36 (US$0.44) per bottle.
"As a result of today's increase, the level of tax – excise duty and VAT – on an average priced bottle of Scotch whisky is now an onerous 79%, one of the highest levels in Europe, and 21% higher than in 2010," the SWA said. "The excise duty burden on a 70cl bottle of Scotch is GBP8.05 and the total tax is GBP10.20."
Both the SWA and the Wine & Spirit Trade Association (WSTA) had been calling for a 2% duty cut for wines and spirits. WSTA chief executive Miles Beale said the Chancellor's decision fails to support a "great British industry".
"He has increased what were already excessive and unfairly high rates of duty for the UK's wine and spirit consumers and businesses," said Beale. "Between Brexit's impact on the pound and rising inflation the wine and spirit businesses face a tough trading landscape.
"This is a missed opportunity to back British business and help out struggling consumers."
The UK beer industry also lambasted the move, saying the tax increase would add GBP0.02 to a pint.
Elsewhere in the Budget, Hammond said the Government will consult on:
introducing a new duty band for still cider just below 7.5% abv to target white ciders, and
the impacts of introducing a new duty band for still wine and made-wine between 5.5% and 8.5% abv.
Hammond also confirmed the levy rate for the country's previously-proposed tax on added-sugar soft drinks. The rate for drinks with a total sugar content of 5g or above per 10cl will be set at GBP0.18 per litre, while those with 8g or more per 10cl will be set at GBP0.24 per litre. The tax is expected to come into force in April next year.
To read the full Spring 2017 Budget click here.
---