The owner of UK online drinks delivery platform Drinkly has said the coronavirus lockdown offers alcohol brands new retail opportunities, after its sales jumped almost nine-fold over the past month.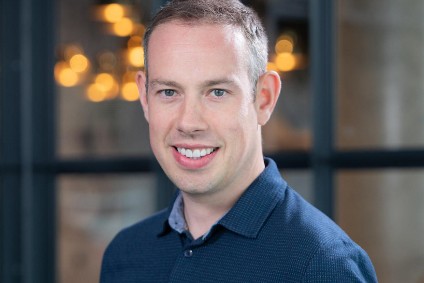 Founder & CEO John Robertson said orders have surged as consumers stay at home and seek alternatives to supermarket shopping. Drinkly, which was inspired by the US online retail service Drizly, connects consumers through an app to local convenience stores and off-licences, which deliver directly to consumers within one hour. The service started in Edinburgh in 2016 and has since expanded to 11 locations, including London.
Speaking to just-drinks late last week, Robertson said sales in the four weeks to 3 April were up 850% on the same period a year ago. Average basket spend had also leapt, from GBP31 (US$39) to GBP48.
According to Robertson, wine saw the biggest increases followed by beer. A GlobalData survey released last week warned that 28% of UK consumers are purchasing lower quantities of spirits. However, although Robertson said spirits sales were slightly under-indexed on Drinkly, that was likely to be because consumers have been more interested in chilled beverages, a service that covers wine and beer from Drinkly outlets but not spirits.
Robertson noted that consumers in the coronavirus crisis appear to be choosing mainstream brands they are "more comfortable with".
"The core transactions are big, well-known brands," the CEO said. "There might be a slight price decision in there, but also a comfort level that they already know and trust this brand."
The CEO is already in talks with major drinks brands over partnerships and he expects opportunities to connect with consumers through delivery services such as Drinkly to increase, even after lockdown measures end. Collaborations will look to tap into insight taken from Drinkly's sales and consumer data.
"If a brand is running an online activation, we can tell that brand if that activation is converting or not," Robertson said. "That's massively powerful, given that these days 50% or more of a brand's marketing budget is spent online."
Robertson said direct-delivery services that use existing off-premise networks help brands limit their exposure to single e-commerce channels such as Amazon or Ocado. "I think brands will look to diversify their customer base," Robertson explained. "If 90% of your volumes go through Amazon, that's a scary situation."
Drinkly aims to expand to 150 locations by the end of this year and increase its consumer base. Robertson said the coronavirus pandemic has tested the alcohol industry but that it can offer opportunities for companies and brands.
"Do people just sit with their heads in their the hands and think, there's nothing we can do? Or, does it force innovation and make people do things a bit differently?"
Coronavirus COVID-19 and the global drinks industry - just-drinks timeline - FREE TO ACCESS
---