Dr Pepper Snapple Group has added a ready-to-drink coffee and a purified water to its portfolio of partner brands, as it looks to keep pace with consumer trends.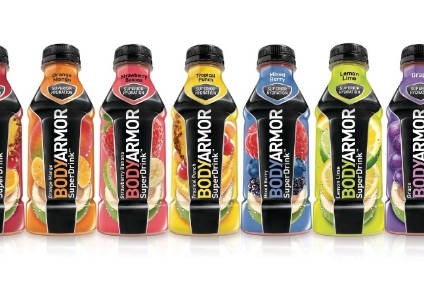 CEO Larry Young said recent allied brand partnerships include RTD cold-brew coffee High Brew and electrolyte-rich purified water Core Hydration.
"Our allied brand strategy is enabling us to quickly capture growth in emerging categories," he said following the announcement of the company's first-quarter results yesterday.
High Brew is about to be phased into DPSG's portfolio. "They have some existing distributors, some we can take over immediately, some over time, but we've begun the process," said Young. "It's a US$2bn category."
Young said Core Hydration was "getting traction", though he warned that the category was crowded. "Some would say you can't have too few waters, given the growth in that category," he said. "And it should remind everybody here that this strategy enables us to move with the consumer quickly, quicker than we believe we could do on our own. And we think we're taking advantage of that."
Earlier this year, Tom Vierhile, innovation insights director at Canadean described Austin, Texas-based High Brew Coffee as "one to watch".
"The brand's original formula Double Espresso variant delivers 163mg of caffeine per 8oz can - roughly twice the caffeine jolt of a similar-sized can of Red Bull," he said.
Analysts called the allied brands "critical" to DPSG's performance. Wells Fargo's Bonnie Herzog said: "In Q1 allied brands contributed 40% of total volume growth, and even more towards value growth."
Earlier this month, DPSG increased its equity investment in allied brand Bodyarmor sports drinks' owner BA Sports Nutrition.
---