A Donald Trump presidency could strip out Constellation Brands' core beer base if the current White House hopeful made good on a promise to deport unauthorised immigrants, an analyst has said.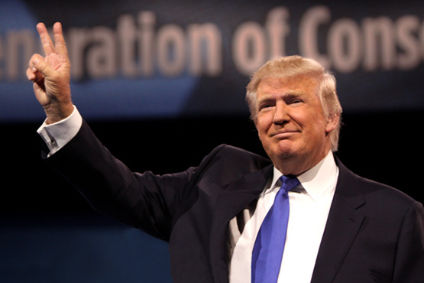 Deportations, if effected in the wake of a Trump win in November's presidential elections, could force out as many as 8m Hispanics from the US, SIG analyst Pablo Zuanic said yesterday. Zuanic estimates this equates to up to 25% of the consumer base for Constellation's Mexican beer brands such as Corona Extra and Modelo Especial.
"Based on his policy pronouncements, we believe a Trump presidency would have a meaningful and negative effect on Constellation, with the company potentially losing a good chunk of its consumer base," Zuanic said.
The analyst, who admitted that a Trump presidency may only be as likely as "a meteor hitting the earth", said the businessman-turned-politician could also harm "brand Mexico" if elected. Mass deportations would be "a rather traumatic and divisive event" on a scale above and beyond the internment of people of Japanese descent during World War II. "In that context, it is hard to envision 'taco trucks' being as inviting, or for that matter Mexican beer brands," Zuanic said.
The analyst said Constellation's sales volumes could drop as much as 40% in the worst-case scenario, with shares in the company falling 30%.
The note of caution follows strong stock price gains for Constellation over the past few years in the wake of the company's acquisition of the Modelo beer portfolio from Anheuser-Busch InBev in 2012. Since June that year, Constellation shares have jumped more than eight-fold, mainly because of the strength of Mexican beer consumption in the US.
Trump, who will run against Hillary Clinton in the 8 November election, has repeatedly promised to deport unauthorised immigrants if elected. He also wants to build a wall on the Mexican border to halt unauthorised crossings.
According to Zuanic, the consumer base for Constellation's beer portfolio is heavily skewed towards Hispanics. He estimates Hispanics make up 35% to 45% of Corona buyers, 75% of Modelo Especial, and 90% of the rest.
---