Distinguished Vineyards & Wine Partners' Dough Wines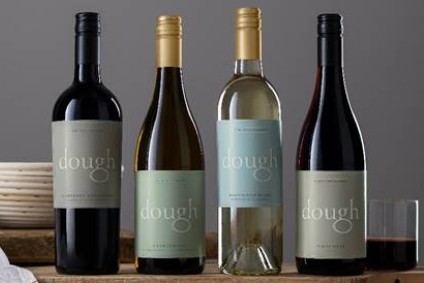 Category - Wine, US
Available - From this month, with additional lines being added next month
Location - The US, available nationwide in both the on- and off-premise channels
Price - SRPs of between US$18.99 and $21.99 (initial release)
Distinguished Vineyards & Wine Partners has launched Dough Wines, a range of "food-friendly" varietals set to support the work of culinary and beverage organisation the James Beard Foundation (JBF).
The Kirin-owned company said the initial launch would include four wines: a Sauvignon Blanc, a Chardonnay and a Cabernet Sauvignon from California, plus a Pinot Noir from Oregon. An additional 14 expressions will be sold exclusively through the Dough Wines website from November.
The wines have been created in an "accessible, readily-drinkable and food-friendly" style by winemaker Heidi Bridenhagen, with the help of a panel of chefs and sommeliers. Dough Wines will make an annual donation to JBF, with the money set to support initiatives such as restaurant recovery, promoting equality and improving sustainability.
"Dough Wines represents the intersection between making good and doing good, and highlights those shared values between our two organisations," said Steve Myers, MD of Distinguished Vineyards.
The November online release will comprise nine box sets of three wines each, ranging in price from $25 to $75 per set.
Why the wine industry will struggle to balance supply with demand post-COVID - Click here for a just-drinks comment
---