Grupo Diego Zamora is set to release a new pack annually for its Licor 43 liqueur brand, to run across all markets.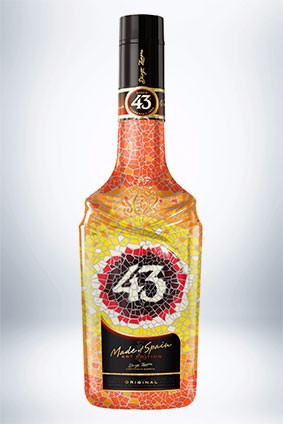 Launching next month, the 'Made of Spain Art' edition will be available exclusively to the Global Travel Retail channel for three months. Then, it will be extended to the 70-plus international markets that Licor 43 is exported to, for one year.
The plan is for the brand to get an annual, limited edition bottle designed to "celebrate Spanish identity through art".
"The Made of Spain Art Edition … invites consumers to experience the brand and its Spanish heritage while giving fans of Licor 43 another reason to purchase this unique spirit," the privately-owned company said late last week.
Zamora International director for GTR Antony Kime added: "The mosaic bottle is ideal for the duty-free channel where consumers are looking for a piece of Spain to bring home. This special edition bottle will heighten awareness and recruit new consumers as well as attract existing Licor 43 fans."
Licor 43 sells in the region of 700,000 cases per year globally, according to Diego Zamora.
---