Dictador Rum's 2 Masters rum series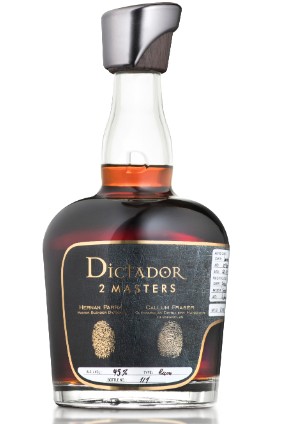 Category - Spirits, rum, Colombia
Available - From 15 October
Location - Global
Price - In the UK, SRP of GBP340 (US$440) to GBP1,000-plus per 70cl bottle
Colombian rum Dictador has unveiled 2 Masters, a collection of six ultra-premium rums developed in collaboration with a number of leading wine and spirits producers. In a two-year project, Dictador master blender Hernan Parra joined forces with companies including Glenfarclas single malt Scotch, Hardy Cognac, Champagne Leclerc Briant, Château d'Arches Sauternes, Vignobles Despagne and Laballe Armagnac.
Each agreed to 'finish' in its own casks rum from Dictador that had already been aged for at least 40 years - Dictador Rum Glenfarclas 1972, for example, spent seven months in a Glenfarclas 2002 third-fill ex-Sherry cask.
Some 360-390 bottles of each collaboration will be available globally, with Harrods stocking some of them in the UK, priced from GBP340 to GBP1,000 per unit.
Parra said of the partnerships: "Choosing the correct Houses to participate was incredibly important in that there had to be a symbiotic relationship between myself and the other artisans who would agree to craft a version of our rum that would not just be liquid art, but an eventual masterpiece."
Can rum walk the line between fun and serious? - Research in Focus
---