Diageo's Ciroc Mango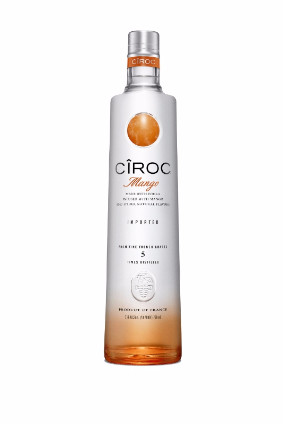 Category - Vodka, flavoured vodka, 35% abv
Available - From this month
Location - Global
Price - US$33.99 per 75cl

Diageo and Ciroc vodka stakeholder Sean 'Diddy' Combs have announced the release of a mango variant under the Ciroc brand.
The new flavour is described as "vodka infused with mango and other natural flavours". The new vodka comes in 5cl, 20cl, 37.5cl, 75cl, 1-litre and 1.75-litre sizes.
Ciroc has also released the second instalment of its 'Let's Get It' short film series. The campaign, featuring DJ Khaled, was announced last month.
In May this year, Diageo lined up the UK-exclusive roll-out of a grapefruit extension of Ciroc.
In August, Diageo's CEO, Ivan Menezes described Ciroc's performance as a "tale of two halves". In full-year results, 7% organic sales declines came despite a 95% H2 increase driven by the launch of Cîroc Apple.
---