Diageo has launched a new craft-like beer unit in the US, Thump Keg Brewing Co, which will produce "spirit-inspired" beers.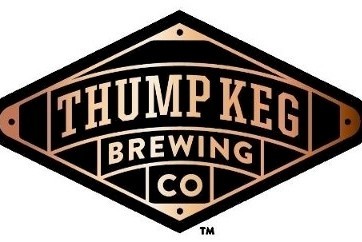 The first two releases under the Thump Keg brand are Agave Amber Ale and Rye IPA. It represents Diageo's first step into the emerging 'speers' - spirit-beer - category. However both brands on the new unit's website are described as flavoured malt beverages and neither contain spirits directly.
The Agave Amber Ale, with a 5.8% abv, uses the blue agave from Peligroso Tequila, which Diageo acquired early last year. "Agave and lemon grass flavour notes balance the malt and hops to create a crisp amber ale," according to the company.
The Rye IPA, with a 6.2% abv, uses the same grains as Diageo's George Dickel Rye whisky to create the mash bill. The liquid's flavour is described as "a subtle spice with bursts of vanilla and smoke balanced with the citrus and pine notes of a hop forward IPA".
Both brands are rolling out currently to "select" US markets, including Nashville, Austin and the "New York metro area". They will carry an SRP of US$9.49 for a six-pack of 12oz bottles. Twenty-litre kegs are also available.
Last March, Anheuser-Busch InBev entered the speers category with the launch of rum-flavoured beer Cubanisto in the UK. Heineken also extended its Tequila-flavoured beer range Desperados, adding mint and lime to the mix.
To read exclusive just-drinks commentary on the speers category, click here.
---