Diageo is to invest US$130m in a new Kentucky distillery to increase production capacity for its Bourbon and American whiskey brands.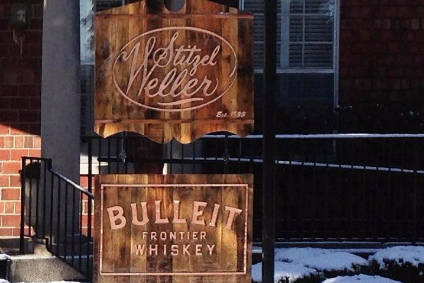 The facility, which will include a dry house and warehousing, will be built in Lebanon, about 70 miles south-east of Louisville. Distilling at the site is expected to begin in 2021.
Diageo's major American whiskey brand is Bulleit Bourbon, based in Shelbyville, Kentucky, which is also about one hour's drive from Lebanon and was only completed 18 months ago. In November, the group held on to the US-made Seagram's 7 Crown despite selling off a number of Canadian Seagram's brands to Sazerac. Diageo also operates the Stitzel-Weller distillery in Louisville, which houses the Bulleit Bourbon Experience for visitors.
"Bourbon and American whiskey are vibrant and growing categories and we are excited to expand Diageo's footprint in Kentucky to support our ambitions in this space," said Barry Becton, Diageo North America's senior director of federal affairs & whiskey.
North American whiskey continues to grow, on the back of the global Bourbon boom and world-wide interest in US brown spirits. Domestic growth has also fuelled the boom. For Diageo, Bulleit has been one of the fastest-growing brands in recent years, all but doubling its US sales between 2013 and 2017 to reach almost 1.2m cases.
Producers are keen to target the growth, and a number have made plans to boost production and other assets. In November, Heaven Hill said it will renovate, expand and rebrand its visitor centre in Bardstown as well as expand production capacity at its namesake Kentucky distillery. In the Summer, Brown-Forman opened its Old Forester distillery in Louisville.
Earlier this year, Diageo started work on a new visitor centre at the Bulleit distillery. It completed work on a
Diageo Performance Trends 2014-2018 - results data
---