Diageo has partnered with streaming service Spotify in an on-premise activation that includes predicting consumers' favourite gin cocktails.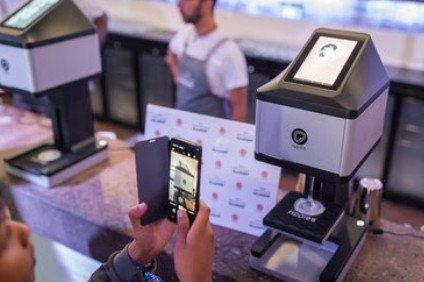 At a bartender competition in Glasgow this week, Diageo showcased its 'Head vs Heart' activation that uses headsets to monitor brain activity. The devices use the data to come up with a preferred Tanqueray No. 10 gin cocktail choice for the wearer.
Benjamin Lickfett, Diageo's head of futures in Europe, said: "Consumers are increasingly seeking out personalised and immersive experiences in our category. Head vs Heart is just one example of an emerging technology enabling consumers to explore their own taste preferences and the flavours Tanqueray No. 10 as part of an engaging, sensory and surprising experience."
In an extension of the activation, Spotify has curated six music playlists for Diageo spirits according to keywords matched with the brands.
The insights were provided to Spotify, which created a method to identify tracks that best encapsulated the mood of different cocktails.
Commenting on the technology on show at Diageo's World Class cocktail competition grand final, held this week, the company said: "We are committed to investing in the experience economy and 'what's next' in global cocktail culture. For the first time we've created an interactive space - 'A Taste of the Future' - where, in conjunction with partners like Spotify, we reveal some of the things we believe will shape the future of drinks experiences worldwide."
In 2016, Diageo rolled out chatbots that tried to determine the most suitable whisky for its user.
Why Gen Z's interest in health & wellness should boost soft drinks innovation around Asian ingredients - Comment
---