Diageo has launched its limited-edition bottling of Lagavulin 8 Year Old whisky to the Travel Retail sector.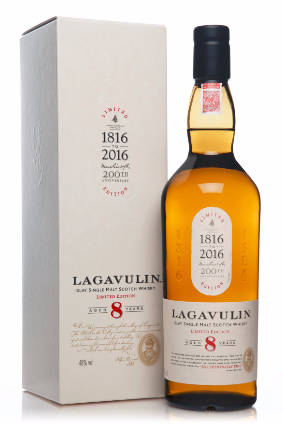 The whisky, which commemorates the distillery's 200th anniversary, was launched globally in March. However, it was not previously available to duty free customers.
"Single malts represent the fastest growing segment of the whisky category in Travel Retail, growing 12.5% in the last recorded year and now valued at US$800m," said Peter Fairbrother, Diageo's GTME global marketing director. "Diageo has the largest portfolio in this... category and we are proud to own over 40% of the industry's inventory. With this breadth to our portfolio, we are delighted to be able to bring rare and special whiskies - such as this limited edition Lagavulin 8 Year Old - to travellers across the globe."
The whisky will be released in two batches during 2016. It carries an SRP of US$88.65.
---