Diageo is to drop the name 'Guinness' from its US beer and malt beverage unit as it increases investment in other brands, including a new hard soda range.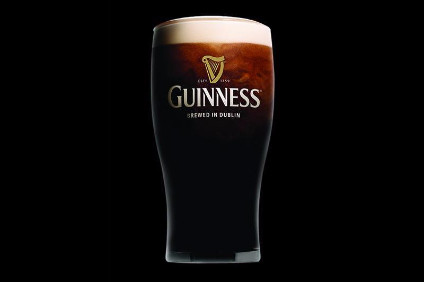 The company today said the unit, called Diageo-Guinness USA, will be renamed Diageo Beer Co USA. It said the switch, due to take place in the coming weeks, will highlight the "contributions and potential of our other great brands".
Diageo said it will increase funds to beer brands Smithwick's and Harp in the US after focussing mainly on Guinness and Smirnoff Ice, the beer unit's two biggest brands, in the past few years. Meanwhile, the company highlighted new innovations in its beer and flavoured malt beverages pipeline, including the launch of a hard soda line called Quaker City Malting Co. A Smirnoff Spiked Sparkling Seltzer line is also planned.
The announcement follows 12 months of explosive growth in the hard soda category sparked by the national distribution of Small Town Brewery's Not Your Father's Root Beer. Most international brewers, and a number of US craft brewers, have launched hard soda ranges, with root beer paving the way to other flavours such as ginger ale and cherry cola.
In December, Anheuser-Busch InBev created the Best Damn Brewing Co, a new unit for hard sodas under the Best Damn label, starting with Best Damn Root Beer.
There are indications, however, that the hard soda boom is levelling off. Boston Beer Co CEO Martin Roper suggested last month that growth in the hard soda is mainly coming from an increase in entrants in the category. Meanwhile, US volume share for Not Your Father's Root Beer more than halved in the six months to April, according to research released in June.
---