The CEO of Diageo has said the firm needs to continue to nurture new brands, as it looks to increase the footprint of its Naked Turtle White Rum in the US market.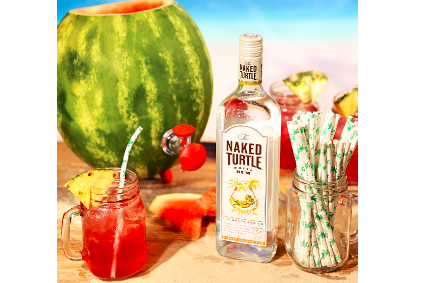 Speaking to just-drinks following the company's full-year 2017 results announcement last week, Ivan Menezes said Naked Turtle "started small in Florida" around five years ago. "It's still a small brand. We never made a big deal of it because it's an incubator brand - we are letting it build its franchise," he said.
Naked Turtle White Rum is available in Florida, North Carolina, South Carolina, Hawaii, Texas, Louisiana, Massachusetts, Rhode Island, Maryland, Delaware, New Jersey, New York and the District of Columbia, with a launch scheduled in Connecticut this Summer.
Speaking about the firm's approach, Menezes said: "To me, Diageo needs to be one of the best incubators of new brands. If you look at a brand like Bulleit Bourbon, it took well over a decade before it got to 50-60,000 cases. And then four or five years ago it crossed 100,000 cases. Now it's 1.3m."
"This is the beauty of the spirits business - it's not so easy to create blockbusters in a short while."
He said the firm is starting to ramp up activity "a little" with Naked Turtle. "We are moving into more states. But I'm not expecting it to do much - it's low key and building very nicely," he said.
Earlier this year, Diageo announced an 'Every Bottle Saves a Turtle' initiative for Naked Turtle. A portion of the proceeds from each bottle is donated to the Sea Turtle Conservancy (STC). The firm has been working with the STC since the brand's inception.
The 40% abv rum retails for around US$12.99 per 75cl bottle.
---