Diageo has signed a global partnership with IMG, the owner of Taste Festivals, as it looks to take its spirits brands into the kitchen.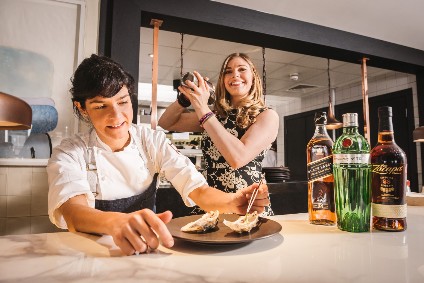 The multi-year tie-up will cover IMG's Taste Festivals, held in London, Moscow, Sao Paulo, Hong Kong and other cities - as well as a new Taste Tuesday activation, an in-restaurant event held in some of the world's most-famous eateries. "This is a first of its kind partnership pushing the boundaries between food and drink," Diageo said.
Examples of what kind of activations will take place under the agreement include having leading bartenders work with chefs to educate consumers on combining food and spirits. Diageo also said it will create immersive brand houses such as a Ketel One Vodka Kitchen, in which consumers can learn how to make a Bloody Mary.
"I've increasingly seen people from across the world demand more from their food and drink," said Cristina Diezhandino, Scotch category director & MD for Diageo's Reserve portfolio. "They want to know how their food and drink has been prepared, learn how to do it at home and overall, be offered a more immersive experience."
IMG's Taste Tuesdays will also offer opportunities for Diageo brands to link up with culinary experiences. A recent Taste Tuesday, which takes place on the first Tuesday of every month, featured exclusive menus in two of London's top restaurants, Barrafina and Club Gascon.
Financial details of the IMG partnership have not been disclosed.
---