Diageo has launched a festive campaign in the US for its Smirnoff Spiked Sparkling Seltzer brand.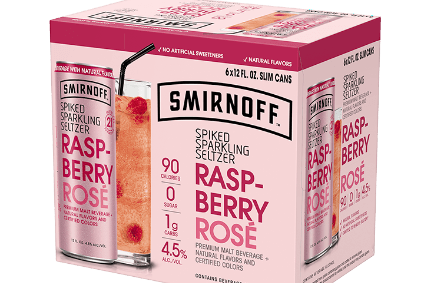 The campaign, announced yesterday, involves upgrading holiday travellers who have been allocated a middle seat on planes. From now until 14 December, passengers can enter a competition via the brand's dedicated website.
"Adult travellers with a middle seat ticket on a flight taking place between December 17, 2018 and January 31, 2019 can share their travel itinerary and reason why they deserve to be upgraded," the company said.
According to Diageo, the giveaway could be worth "up to US$3,125 for each adult entrant selected".
The company will spend a total of around $50,000 on upgrading seats, Krista Kiisk, brand director, Smirnoff Seltzer said.
According to the US Department of Transport, 61m people took flights last December.
Diageo is not the first beverage company to treat middle-seat passengers. In June, The Coca-Cola Co linked with Delta Airlines to offer middle-seat air travellers VIP treatment at Boston Logan International Airport.
Earlier this year, Diageo added a Raspberry Rosé flavour to its Smirnoff Spiked Sparkling Seltzer range. Smirnoff Spiked Sparkling Seltzer Raspberry Rosé contains 90 calories per 12oz serving.
'Healthy alcohol' - the trend to watch in 2019? - NPD trends
---