Diageo's Global Travel Retail division has opened a Johnnie Walker store at Miami International airport.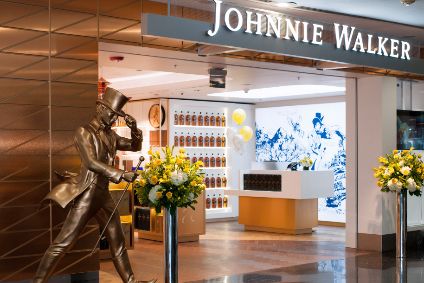 The store, in partnership with Duty Free Americas, offers a personalised gift service as well as interactive experiences. The 1,145 sq ft site also includes a bar.
"Miami International Airport is the largest gateway between the United States and Latin America with over 21 million passengers travelling through it last year alone," said Dayalan Nayager, MD for Diageo Global Travel. "This has made it a vital place for the super-deluxe Scotch whisky category and therefore the ideal location for the opening of this luxury Johnnie Walker Store. Designed to educate and inspire travellers, this store offers an interactive shopping experience that explores the history and pioneering spirit of this... brand."
The store will also offer a limited-edition pack, called Johnnie Walker Blue Label Miami Edition, created by local Miami illustrator Ernesto Maranje. The release is limited to 500 bottles and will be available to buy from March, Diageo said.
The store will also offer a range of Scotch whiskies , including The Singleton, Talisker, Oban, Lagavulin and some of Diageo's Special Release malts.
Diageo GTR has opened several Johnnie Walker stores, including in Mumbai airport and Taiwan.
---