Leading Scotch producer Diageo could be beverage's biggest winner after today's shock UK election result, as the outcome boosts hopes for a softer Brexit, an analyst has said.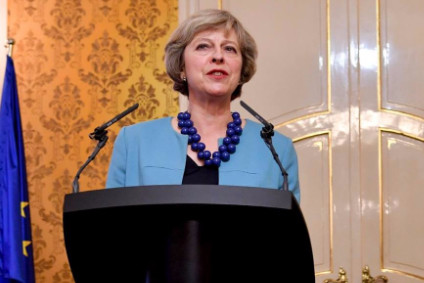 The ruling Conservative government's hopes for a strengthened majority leading into crucial Brexit talks with the EU were dashed after UK voters swung towards the opposition Labour party. The Conservatives retained their lead but failed to gain a majority, resulting in a hung parliament that some political commentators believe will deliver a softer Brexit deal.
Former UK chancellor George Osborne said of the result: "Hard Brexit went in the rubbish bin tonight."
In a note today, Societe Generale's Jamie Norman said Diageo is set to be the biggest beneficiary in beverages as a softer Brexit reduces the risk of new tariffs on Scotch whisky. Diageo is the biggest Scotch producer, and exports would also benefit from a weaker Pound, Norman said. The Pound has fallen sharply since the UK voted to leave the EU last June, and fell further today as markets reacted to the surprising election outcome.
Norman said: "Diageo enjoys 95% of its earnings from overseas (non-UK) and has a significant cost base in the UK, with all of its Scotch whisky production and head office located in the country. This will bring significant translational and transactional currency benefits."
Norman added that number two Scotch producer Pernod Ricard would also benefit from a soft Brexit and FX tailwinds.
Meanwhile, the British Beer & Pub Association called for any uncertainty following the election result to be "quickly resolved, as there are many urgent issues that need attention".
"With the Brexit negotiations due to begin, I hope we can secure very swiftly the rights of existing EU staff in our sector, and begin to put in place arrangements that ensure we have access to the skills we need, and trade as freely as possible," said BBPA chief executive Brigid Simmonds.
The election outcome ended six weeks of vigorous campaigning in which Conservative leader Theresa May had hoped to widen her party's lead in the UK parliament. May had claimed that a stronger mandate would strengthen her hand in negotiations with EU partners over the UK's decision to leave the union.
"You can only negotiate the right Brexit deal from a position of strength… and a strong majority government," May had said.
---