Danone is to sell its remaining stake in Japanese probiotic milk producer Yakult Honsha.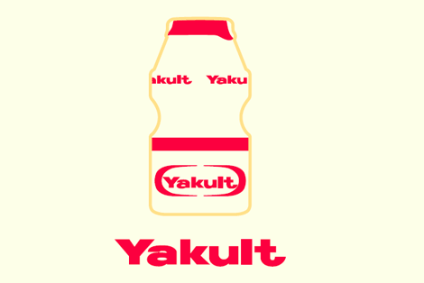 The divestment of the 6.61% stake, announced today, will bring to an end a shareholding arrangement that began in 2004. Danone started the process of exiting Yakult in 2018 when it sold the lion's share of a 21.29% stake.
According to Reuters, analysts estimate the remaining holding to be valued at EUR500m (US$590m).
Despite the impending sale, which has not been given an expected completion date, Danone and Yakult will continue to run their joint-ventures in India and Vietnam and other existing commercial partnerships.
Financial details will be disclosed at a later date, Danone said.
Yakult Honsha is best known for the Yakult fermented milk drink, which contains bacteria that promote gut health. Yakult is sold around the world and was first rolled out in the US in 2007. Yakult Honsha sells about 31m bottles of Yakult outside of Japan every day, according to the company's full-year results.
Danone's home market of Europe, however, has presented challenges to Yakult Honsha in recent years because of regulations governing the promotion of probiotic products. In FY2019-20, the company's European food & beverage sales dropped by 8%.
Commenting on today's announcement, Martin Deboo, an analyst at Jefferies, said: "We see this as a positive and shareholder-friendly move by Danone."
The Coca-Cola Co's hard seltzer launch is a statement of intent - Click here for a just-drinks comment
---