Beam Suntory has completed a packaging upgrade for the Estate Diamond Distiller's Collection range within its Cruzan rum portfolio.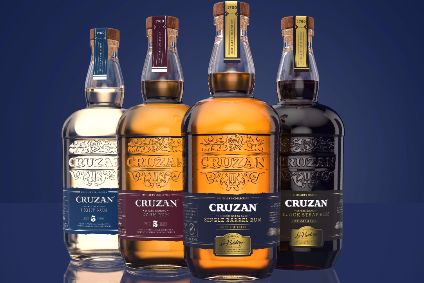 The revamp, unveiled today, has been undertaken to "set [the Distiller's Collection] apart from its cheaper, fruit-flavoured sister range", according to brand design agency Webb deVlam, which was tasked by Beam Suntory with creating the new look. The upgrade, featuring a wood-and-cork closure, embossed glass logo and textured labelling, applies across the full Estate Diamond Distiller's Collection – Light, Dark, Single Barrel and Black Strap.
"Cruzan recognised that there was a growing band of 'casual connoisseurs', people who enjoy the complexity and sophistication of premium rums … and that other premium brands were experiencing stronger growth," said Webb deVlam today.
Research over a two-year period found that consumers "felt the similarity between the premium and flavoured bottles diminished the high-end experience", the agency noted.
Cruzan's Distiller's Collection, which was launched four years ago, is available across the US and in the Global Travel Retail channel. Beam Suntory's predecessor, Fortune Brands, acquired Cruzan from Pernod Ricard in 2008.
---