Crista la Santa's Creyente Mezcal Joven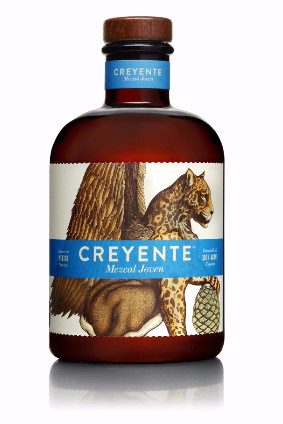 Category - Spirits, mezcal, 40%
Available - From this month
Location - US, Mexico
Price - US$49.99
Distribution - Proximo Spirits
Crista la Santa has launched a new mezcal in Mexico and the US.
Creyente Mezcal Joven is a blend of two Espadín agave mezcals from Oaxaca. It is distributed by Proximo Spirits, which is operated by Jose Cuervo owner the Beckmann family.
The company said the mezcal is designed for drinking neat and is smooth "without sacrificing mezcal's signature smokiness".
Mezcal is becoming more popular in US cocktail bars and a number of companies have launched premium offerings. This month producer Mezcal Viejo Indecente launched its second mezcal in the US, the agave blend Ensamble.
Mezcal is similar to Tequila but can be made from any type of agave plant native to Mexico. Tequila is made from the blue agave plant grown in the Tequila region.

---