UK spirits distiller British Honey Co has warned of a three-fold increase in the price of ethanol as a result of the coronavirus pandemic.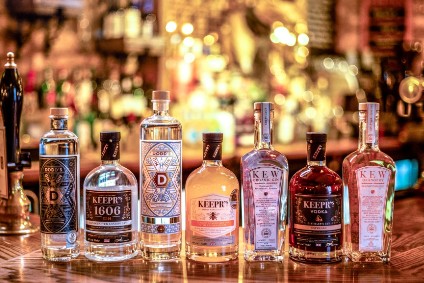 The Keepr's Gin brand owner told just-drinks last week that the UK price for ethanol, a base ingredient for spirits, has gone from GBP0.90 (US$1.10) per litre a few weeks ago to GBP3 as demand soars during the COVID-19 outbreak. British Honey CEO Michael Williams said the company will build its own pure-grain spirits facility to ensure stock for the future.
"My directors have all decided that we have our own supply of alcohol, so we will never be in a position of not being out of supplies of alcohol again," Williams said.
The move comes as British Honey makes alcohol sanitiser a permanent addition to its product portfolio. The company secured authorisation from UK tax authorities to produce 70%-abv sanitiser two weeks ago and has already started shipping its own brand. Drip+Drop is on sale in the UK and the US in a five-litre format.
The CEO said Drip+Drop has filled British Honey's order book and is set to play a key role in the distillery's future.
"Alcohol sales have dropped off and sales of sanitiser have gone up," Williams explained.
"We're working seven days a week on sanitiser" - British Honey Co banks on coronavirus strategy shift - CORONAVIRUS SPECIAL
---