Constellation Brands' Svedka Peach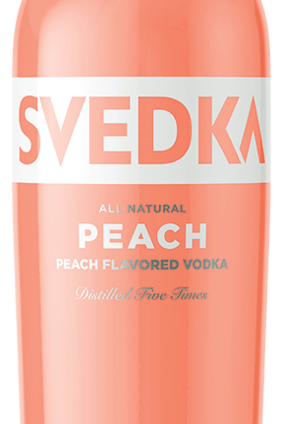 Category - Spirits, vodka, flavoured
Available - From this month
Location - US, off-trade
Price - 50ml SRP US$1.99; 375ml SRP $6.99; 750ML SRP $12.99, 1-litre SRP $16.99; and 1.75L SRP $21.99
Constellation is launching a new peach variant of its Swedish vodka brand Svedka in the US.
Svedka Peach, due for release in the US this month, is described as having "aromatic notes of ripe peaches" with a "slight, crisp, pear finish". It is designed to be mixed in sweet or savoury cocktails or drunk on its own, over ice, the company said.
"Our newest flavour launch is reflective of our continued desire to deliver enjoyable flavors that are both familiar and innovative," said Diana Pawlik, Svedka Vodka's marketing VP.
Svedka's other variants include Strawberry Lemonade, Mango Pineapple, Colada, Strawberry Colada, Orange Cream Pop, and core flavours Cherry, Citron, Clementine, Raspberry and Vanilla.
Svedka is the US' second largest imported vodka brand, according to Constellation.
In February, the company announced plans to expand Svedka's presence in Asia.
---