Constellation Brands has announced plans to raise the capacity at its Corona brewery in Mexico, and intends to purchase adjacent facilities from Anheuser-Busch InBev that will be run by a new JV with Owens-Illinois.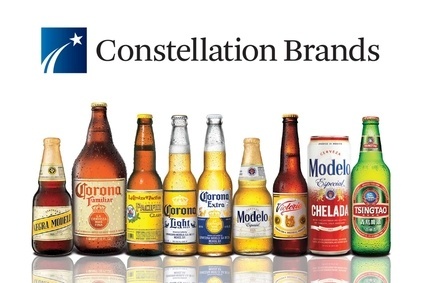 The company, which is set to release its half-year results later today, preceded the numbers with news of an increase in its capacity expansion spend at the Piedras Negras brewery in Nava by a further $450m to $500m. Having said in April that it would spend between $900m and $1.1bn on raising annual capacity to 20m hectolitres, Constellation is now targeting capacity of 25m hectolitres per year.
The expansion work should be complete by the end of 2017.
At the same time, the company is looking to spend US$300m on the purchase of A-B InBev's glass production plant, which is located next to the brewery. Constellation has submitted its proposal, which also includes the acquisition of "a high-density warehouse (and) land and rail infrastructure", to the US Department of Justice. Approval from both the DoJ and Mexico's regulatory bodies is expected by the end of this year.
Subsequently, Constellation plans to make capital investments of between $175m and $225m "to enhance site infrastructure related to rail and warehouse expansion at the newly-acquired site". When fully operational, the facility will supply in the region of half of the glass needs of Constellation's US beer operations.
The site's operations will be overseen by a new JV that Constellation is setting up with Owens-Illinois. The partnership, which gives O-I "primary responsibility" for plant operations, will benefit from a $100m payment from O-I for its 50% stake.
Plans are in place to expand the capacity of the plant from one furnace to four furnaces over the next four years at a cost of around $300m to $400m, shared equally between the JV partners. The investment will see employee numbers rise from the current 260 to 800.
O-I will also become a secondary glass supplier for Constellation outside of the JV, along with Mexican glass company Vitro, which will supply 25% to 30% of Constellation's glass needs for the beer unit for the next seven years. The agreement with Vitro, announced in August, started yesterday.
"Since completing the beer business acquisition in June 2013, our beer business has seen exceptional portfolio momentum, significantly outperforming … our original sales volume and depletion expectations," said Constellation's CFO, Bob Ryder. "Our additional investments in production capacity are designed to ensure that we are well-positioned to capture the continued momentum and growth opportunities we see in the marketplace for our portfolio well into the future."
Back in July, industry analysts voiced concerns that Constellation was struggling to procure enough glass bottles for Grupo Modelo's portfolio of beers in the US, which it acquired control of last year.
---