Constellation Brands has confirmed plans is to build an east-coast brewery for its Californian craft beer unit, Ballast Point Brewing & Spirits.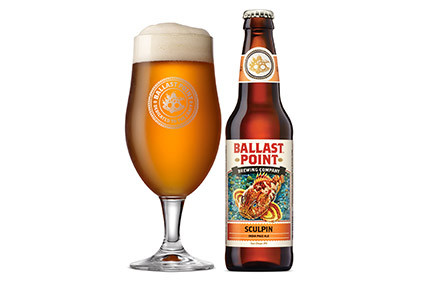 The company, whose CEO Rob Sands hinted at the move in April, will invest US$48m in the site in Virginia's Botetourt County, the state's governor's office confirmed yesterday. The expansion for Ballast Point follows its purchase by Constellation in November for $1bn.
"We are fortunate that there is a growing appreciation for our beer across the country and the world, and opening a brewery location in Virginia will better allow us to get fresh, great quality beer in the hands of our customers," Ballast Point founder Jack White said.
Virginia's governor Terry McAuliffe, who met with Ballast Point management last year, said Virginia "has truly become a leader in the industry and a destination for craft beer lovers".
Speaking to analysts in April, Sands said a move to the east coast was being "heavily investigated and pursued" even prior to the acquisition. Ballast's San Diego brewery has an annual capacity of about 10m to 12m cases.
In its full-year results presentation in April, Constellation outlined plans to roll out distribution for Ballast Point nationally, making the brand available in all 50 US states. "This, along with successful new product launches, is expected to drive the strong double-digit growth we are targeting in fiscal 2017" for the beer business, Sands said.
---