Constellation Brands has moved to address "unfounded concerns" that the coronavirus has impacted US consumer demand for Corona beer.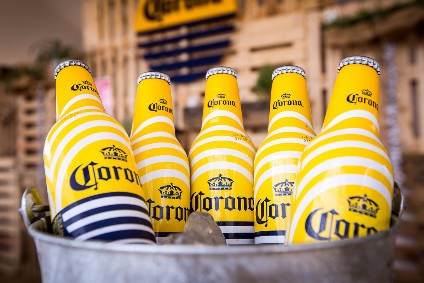 The company, which owns Corona in the US, on Friday hit out at "misinformation" on the health of Corona sales circulating in print and on social media. According to Constellation, some reports have suggested that US consumers are not buying Corona because they believe it is linked to the coronavirus, which has killed more than 3,000 people around the world.
"These claims simply do not reflect our business performance and consumer sentiment, which includes feedback from our distributor and retailer partners across the country, Constellation CEO Bill Newlands said in a statement. "We've seen no impact to our people, facilities or operations and our business continues to perform very well."
Constellation cited IRI date that said US sales for Corona over four weeks to 16 Feb were up 5%. It said all business units were seeing positive sales trends for Corona so far in the calendar year.
Polling company YouGov reported last week that consumer buzz around Corona had fallen in the past few weeks. According to its data, Corona's Buzz score - a net score based on whether US adults have heard anything negative or positive about the brand - dropped among those who have an opinion of the brand.
"Here's why, as far as we can tell: Corona Extra beer has become part of the story in the coronavirus-dominated news cycle," YouGov said.
How weaving sustainability into your business model will generate value - Sustainability Spotlight
---