Constellation Brands has announced a portfolio approach to its Modelo brands in an effort to allow more effective cross-promotion and brand awareness in the US.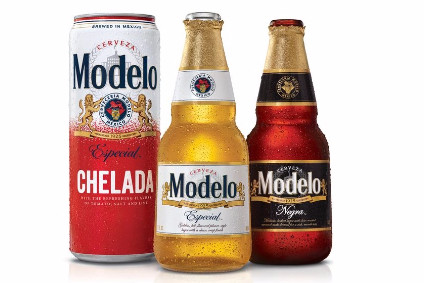 Casa Modelo will see Especial, Negra and Chelada become part of a unified brand house. The approach will see an Autumn advertising campaign, unified packaging and new point-of-sale material, inspired by Modelo's heritage, the company said.
Negra Modelo will be renamed Modelo Negra and its pack redesigned. Meanwhile, Especial and Chelada will see smaller packaging changes. Constellation said the move would allow consumers to easily identify Modelo products. There will be no changes to the liquid.
"With the growth of our Modelo beers in the United States, this familial alignment of our Modelo brands under Casa Modelo opens up great opportunity to look toward the future and welcome more products into the family," said Ann Legan, VP of marketing for the Modelo brand family at Constellation Brands. "We look forward to continued growth of Casa Modelo while maintaining the integrity of the beer our consumers already love."
The new packs will roll out this month.
Earlier this month, Constellation said its beer unit is to move into a new Chicago headquarters as rampant success sees it outgrow its home of 30 years.
---