Conker Spirit's Navy Strength Gin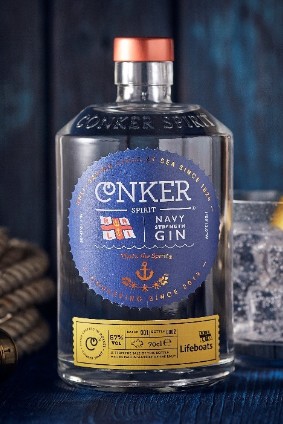 Category - Gin, 57% abv
Available - From January
Location - Online at conkerspirit.co.uk
Price - GBP43 (US$56) per 70cl bottle
The UK's Conker Spirit has released a navy strength gin from its Dorset distillery.
Navy Strength Gin is the Conker brand's first gin offering since Dorset Dry was released in 2015. Conker launched its Dorset gin distillery in 2014.
There are nine botanicals in the gin including oris root, casia bark, bitter orange peel, elderberries and marsh.
For every bottle of Navy Strength Gin sold, GBP5 (US$6.50) will be donated to the Royal National Lifeboat Institution, a charity that operates rescue boats on Britain's coast.
UK spirits groups are investing in gin as demand for the category continues to increase. This month, two Manchester city centre gin distilleries were announced, by Quintessential Brands and Drinks of Manchester.
The spirits category in 2018 - just-drinks' Review of the Year
---