Concha y Toro has lined up a limited-edition bottle label in the UK for Cono Sur's Bicicleta Pinot Noir, based on the Chilean wine brand's sponsorship of the Tour de France.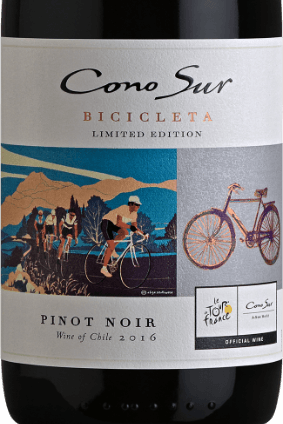 The labels, which will launch in the UK this week, comprise a picture drawn by artist Eliza Southwood that centres around legendary cyclist Miguel Indurain. They will appear on Cono Sur bottles in the off-premise channel ahead of this year's race.
The label image captures the 13th stage of 1991's tour, from Jaca in Spain to Val Louron in France. The mountainous stage saw Indurain and Claudio Chiappucci vie for the win, with Chiappucci eventually beating Indurain by one second. Indurain, however, claimed the yellow jersey, before going on to win the first of his five Tour de France victories.

This year's Tour de France, the 104th, kicks off on 1 July in Dusseldorf, Germany.
Cono Sur has been the official wine sponsor of the cycling race since 2014.
---