The trade body for Champagne is considering banning chemical herbicides under the category's strictly-enforced appellation rules.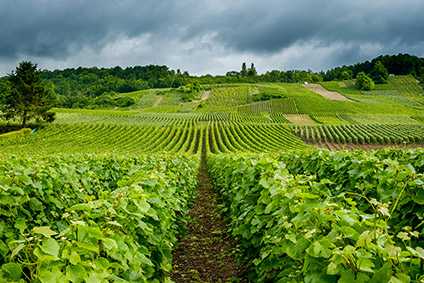 The Comité Champagne (CIVC), which has set a target of eradicating herbicides in Champagne production by 2025, told just-drinks that changing Champagne's appellation d'origine controlée (AOC) is one of the measures it could take to achieve its goal. Champagne's AOC rules stipulate what a winery in the region must do before it can legally call its product Champagne.
Speaking about his organisation's sustainability targets, CIVC director of communications Thibaut Le Mailloux said: "If, one day, we find solutions that really need to be implemented efficiently, then we will have to make the decision to ... change the set of production rules for Champagne and make them compulsory. We have set the goal to get rid of chemical herbicides in 2025. This means that we might push to ban them from the set of production rules related to the appellation of Champagne."
Le Mailloux noted that changes to AOC rules have happened "many times". The impact of climate change on Champagne, however, means the industry must accelerate measures to protect the sparkling wine, he added.
"It's less about adapting to climate change - it means radical changes and innovations," Le Mailloux explained.
In an exclusive interview with just-drinks, Le Mailloux also said the CIVC is waiting for a finalised list of US tariffs on European products before assessing their impact. Last week, the US unveiled a number of new tariffs on alcohol including Spanish wine and single malt Scotch whisky as part of a trade dispute over alleged aeroplane subsidies. French wine was not included on the list of levies, which are due to go into effect on 18 October.
"Of course, it's good not to be on that list," Le Mailloux said. "But, we don't know the longer term.
"This type of field is more and more unpredictable. So, we are very cautious."
"We are already producing Champagne in a climate that's different from our fathers'" - just-drinks speaks to the Comite Champagne
---