The strong growth for Cognac is poised to continue in the coming years, according to recent research, driven by increased consumption in the US, China and the UK.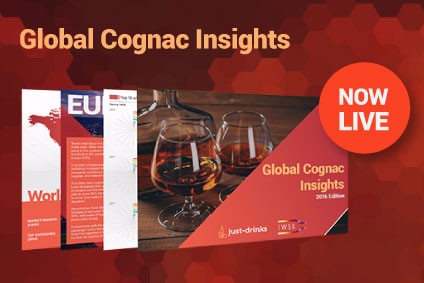 A joint report from just-drinks and the IWSR, released late last year, shows that while the sector's growth will moderate slightly from the near-4% volumes increase seen in 2015, global consumption will increase by some 2m cases by 2021. The research also predicts that the US will break the 6m-case barrier by the end of the forecast period.
China, which remains the largest Cognac destination by value despite a recent slump following the Government's anti-extravagance drive, will continue to recover, with growth accelerating in a few years' time.
"Although Cognac has suffered in China, the category has to some extent been protected by its longevity in the market," the report says. "Forced to choose, many consumers will opt for Cognac over rivals such as Scotch whisky.
"It seems inconceivable that there will not be some kind of rebound in the luxury Cognac market in China over the coming years," it adds. "The key is to know precisely when, and to what extent."
While Chinese consumers tend to view relatively-inexpensive VS Cognacs as too cheap, opting for VSOP-and-above instead, VS is the key driver of the segment's biggest volume market, the US. As China has cooled, producers have increasingly targeted the US, resulting in a double-digit sales increase in the country in 2015.
However, new entrants to the market are not necessarily copying the template of Moet Hennessy's dominant Hennessy brand by selling VS to the hugely-influential African-American demographic; instead, they are increasing the prioritisiation of value over volume.
As demand for luxury Cognac has declined in China, companies are rerouting inventory investment into younger spirit – a reflection of the growing importance of the VS and VSOP segments in markets from the US to Africa to Eastern Europe.
There is an enormous and growing gulf between the 'big four' Cognac houses – Hennessy, Martell, Rémy Martin and Courvoisier – and the rest, with the quartet accounting for almost 90% of the category's retail value in 2015.
---