Rising sales of Cognac in the US and sub-Saharan Africa have offset a sharp decline for the category in China, according to latest figures.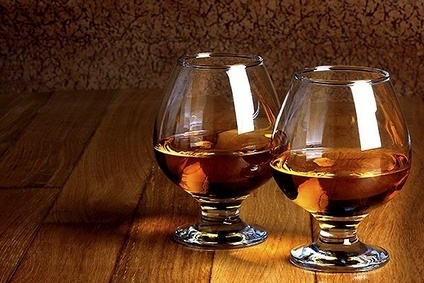 Global sales of Cognac slipped by 10.2% to EUR2.2bn (US$2.8bn) in the 12 months to July, while volumes slid by 6.7% to 115.5m bottles, trade body The Bureau National Interprofessionnel du Cognac (BNIC) reported.
In the Far East region, Cognac sales fell by 19% to around EUR1bn, while volumes were down by 21% to 49.2m bottles. The BNIC pointed to China as the culprit for the decline, where the government's anti-extravagance measures have hit producers hard.
Remy Cointreau, Pernod Ricard and Diageo have all suffered from China's crackdown.
North America was the bright spot, where sales grew by 6% and volumes rose by 6%, helped predominantly by the US. The country remained Cognac's top market by volume with 54.1m bottles exported in the year.
Meanwhile, in Europe, Cognac sales fell by 11.7%, while volumes slipped by 4.7%. However, Eastern Europe saw a 4.4% lift in volumes, the BNIC said.
Elsewhere, the group flagged "promising results" in sub-Saharan Africa, where sales grew by 20% and and volumes by 17%, predominantly in South Africa and Nigeria.
In category terms, VS (very special) quality saw volumes up 3% and sale up 1.8%, mainly due to the US. But VSOP (very superior old pale) saw sales fall 17% and volumes by 13.3%.
Earlier this week, it was reported that total exports of French wine and spirits had fallen in the first half of 2014.
---