Coca-Cola HBC is looking to recalibrate the workload of its CEO through the creation of a chief operating officer position.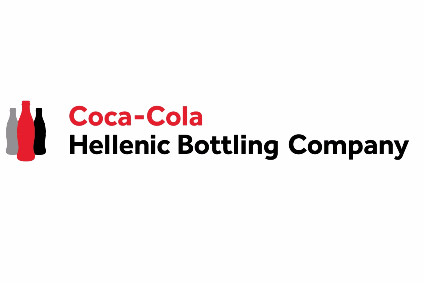 The Coca-Cola bottler confirmed earlier this week that chief customer & commercial officer Naya Kalogeraki has been lined up to fill the COO role. Starting on 1 September, Kalogeraki will take on strategy execution responsibilities as well as performance & people development.
The move will free up CEO Zoran Bogdanovic to concentrate on "the long-term strategic direction of the business, the development of capabilities for the future and the company's ESG [environmental, social and corporate governance] agenda", CCHBC said.
Kalogeraki started her career in the drinks industry in 1996, spending two years with The Coca-Cola Co before joining CCHBC. During her 22 years with the group, she has moved up the ranks from head of non-carbonated beverages to commercial director, becoming CC&CO four years ago.
In her next role, Kalogeraki will have CCHBC's two regional directors, group commercial director and the GMs of the three largest markets - Nigeria, Italy and Russia - as her direct reports.
"I am delighted that Naya is taking on this new role," said Bogdanovic. "She is uniquely positioned to lead the execution of our strategy. She has an excellent track record of delivering results and developing people. Her appointment will directly support the delivery of our future growth plans."
Earlier this year, CCHBC led the way in expanding the availability of Costa Coffee products across the Coca-Cola system. Coca-Cola acquired the coffee business last January.
Coca-Cola's Costa Coffee global expansion - just-drinks speaks to Prodromos Nikolaidis, Coca-Cola HBC's group coffee director
---