Coca-Cola European Partners has become one of the first beverage companies to link its sustainability targets to executive bonuses as part of a pledge to reach net-zero emissions.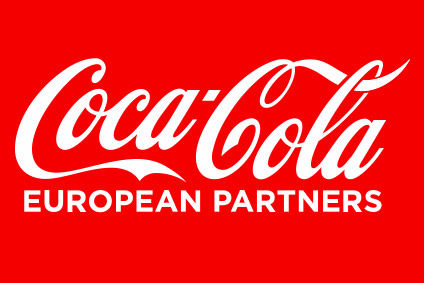 The European Coca-Cola bottler said today that its long-term incentive plans will include an emissions-reduction target for the first time. Executives will have 15% of their 2020 long-term management incentive plan based on how much CCEP reduces greenhouse-gas emissions over the next three years.
The inclusion of a sustainability incentive is a major step for CCEP, and was first talked about in public in February, when CEO Damian Gammell said the policy was under review. At the time, Gammell said CCEP was an "early mover in this space, which we're very proud about".
He added: "That has a halo effect on our company, on our brands and on our relationships. I think all of those lead to a longer-term, stronger value-creation model."
The incentive plan forms part of a wider sustainability pledge from CCEP announced yesterday, which aims to reach net-zero emissions by 2040. The company has also set a target for 100% of its suppliers to set their own science-based targets and to use 100% renewable electricity.
Gammell said: "We have a responsibility to the communities we serve to keep taking this action on climate. We know it will be a long and challenging journey - there are no quick fixes or silver bullets - but we are determined to drive this change as fast as we can and to play our part in helping and influencing others."
CCEP joins a number of other beverage companies in setting net-zero targets. In July, consumer goods firms including Danone and Unilever pledged to achieve net-zero emissions by 2050. In the same month, Suntory Holdings pledged to achieve net-zero greenhouse-gas emissions across its entire value chain by 2050.
How weaving sustainability into your business model will generate value - Sustainability Spotlight
---