Coca-Cola Enterprises, Coca-Cola Iberian Partners and Coca-Cola Erfrischungsgetränke have completed their merger into Coca-Cola European Partners.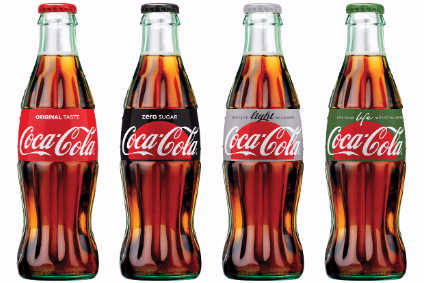 The three companies, one of which was the German division of The Coca-Cola Co, said that the new entity will be the largest independent bottler in the Coca-Cola system. The new group had pro forma net sales in the 12 months of 2015 in the region of EUR11bn (US$) and EBITDA of around EUR1.8bn.
Shares began trading in Amsterdam, New York and London yesterday, with Spain set to start trading tomorrow.
Coca-Cola European Partners will cover Andorra, Belgium, continental France, Germany, Luxembourg, Monaco, the Netherlands, Norway, Portugal, Spain, Sweden and the UK.
"This is a very exciting time for Coca-Cola European Partners," said CEO John Brock, who headed up CCE. "Europe continues to represent an outstanding platform for long-term, profitable growth. "Our people are among the best in the business and understand what it takes to win in Europe."
---