The Coca-Cola Co has welcomed news that Mexico may cut its sugar tax.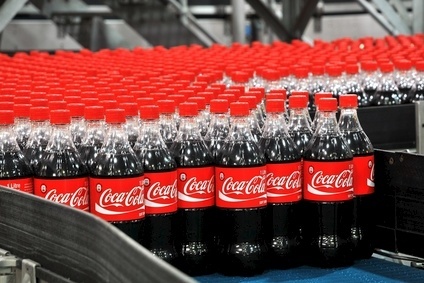 The country introduced the measure in late 2013, in an effort to tackle rising obesity levels. Subsequent studies have shown it to be successful in cutting sugary drinks consumption.
According to reports, measures including halving tax on drinks if the sugar content is less than 5g per 100ml, are in the early stages of approval in Mexico.
In a conference call with analysts following Coca-Cola's Q3 results, yestereday, COO James Quincey said that companies such as his "need to play a role" in tackling the obesity crisis. But he added: "Obviously, we are in favor of reductions in discriminatory taxes... We don't think that this is the silver bullet that anyone was looking for, and we think that much more work needs to be done if indeed a solution is to be brought to bear on the whole obesity crisis, of which over-consumption of anything, including soft drinks, would be a contributor."
According to Mexico's soft drinks trade association, ANPRAC, the tax has brought down daily calorie intake by 6.2 calories - 0.2% of the daily diet.
Quincey added: "Clearly, taxing diets and lights doesn't seem to be the right way forward, and therefore, if this measure goes through, I think it would be positive."
Last year, Coca-Cola FEMSA said the tax contributed to weak volume performance in Mexico.
---