Coca-Cola Amatil has defended its new zero-calorie soda, Coca-Cola No Sugar, after the brand suffered a double distribution blow just weeks on from its launch.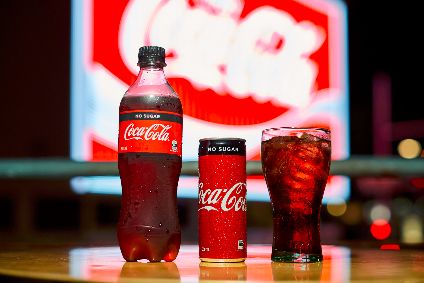 Australian media said yesterday that supermarket giant Woolworths declined to stock Coca-Cola No Sugar because of weak consumer demand for another no-calorie Coke. Meanwhile, pizza chain Domino's said it was switching to PepsiCo's Pepsi as a cost-saving measure.
Today, CCA hit back at the reports, saying it remained confident in Coca-Cola No Sugar's appeal with consumers and highlighted that the brand is listed in major supermarkets including Coles and IGA. It also said it was "disappointed" with the decision by Domino's not to renew its product supply arrangement but that Coca-Cola is still available in the majority of fast-food outlets in Australia.
The company added: "Early market indications, consistent with pre-launch consumer research, are supporting what we have anticipated: that Coca-Cola No Sugar will be a much-loved product with thousands of consumers already taking up their free samples from Coles, McDonald's, 7-Eleven and others."
Coca-Cola No Sugar was launched in Australia in mid-June and sits in the CCA portfolio alongside Diet Coke and Coke Zero. CCA also has the mid-calorie soda Coca-Cola Life. Last month, a spokesperson for Coca-Cola's Australian unit confirmed to just-drinks that the new soda will "eventually replace Coke Zero" in the country.
Yesterday's news reports on Coca-Cola No Sugar affected CCA's share price. Company stock was down as much as 5% yesterday lunchtime, but recovered to end 2.7% down on the previous day's close.
---