Co-op has added a first unfiltered and organic natural wine to its on-shelf range, as the UK retailer looks to tap into consumer demands for sustainable products.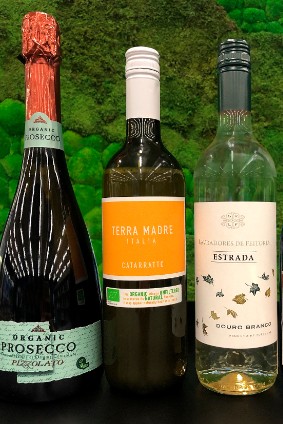 The company said that Terra Madre Organic, an unfiltered Sicilian white wine made from the indigenous grape Cattaratto, will roll out to its stores this week. The move comes as the company looks to increase the presence of wines produced using eco-friendly methods.
Co-op has also added organic Pizzolato Prosecco Treviso DOC and Spanish organic red wine, Extreme Bobal 2018 to the 'green' line-up, as well as Estrada Douro White 2019 from Portugal.
"We have seen an increased demand from our customers and members looking for affordable wines that are sourced in a sustainable way," said Co-op wine buyer Edward Robinson. "We continue to champion Fairtrade with a market-leading range that supports global social projects and our move to add more organic wines and bottles sourced using eco-friendly methods builds on this success.
"Following the popular customer response to the no-sulphur-added wine from Spain, this is a further move to recognise the trend for lower intervention wines seen in the on-trade."
How can drinks firms connect with consumers on climate action? – Sustainability Spotlight
---