The City of London Distillery has overhauled its packaging as part of a brand revamp at the ?Halewood Wines & Spirits-backed gin maker.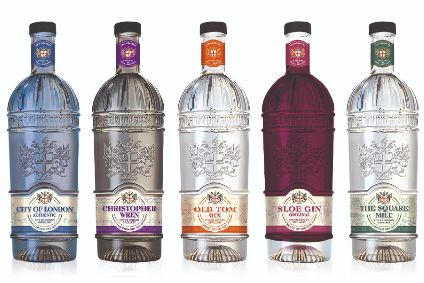 New-shaped bottles include a larger label and logo, a gold crest on the neck and label messaging that aims to highlight the distillery's craft credentials. The modernised packaging will help the gin "better portray its premium positioning", COLD said yesterday.
The company, which is based in London's Square Mile financial district in the heart of the UK capital, also announced that it has won new listings, including in UK supermarket chain Waitrose.
"The brand has played a unique part in London's gin revival and has heritage and authenticity at its core," said marketing director James Stocker. "With new premium listings and with a growing number of exciting experiences on-site for consumers in the heart of town, City of London Distillery is well-placed to capitalise on the projected category growth this year."
It has been 12 months since Halewood announced that it had made a strategic investment in the City of London Distillery. The distillery produces City of London Dry, Old Tom and Sloe Gins, Christopher Wren Gin and Square Mile Gin.
---