Calvados producer Christian Drouin has signed a UK distribution deal for its Hampden Angels brand.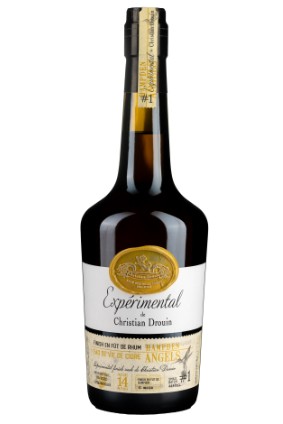 Expérimental Hampden Angels will be the first iteration from Christian Drouin to roll out in the UK. A spokesperson for Speciality Brands, which will handle UK distribution for the product, told just-drinks that the 14-year-old Pays d' Auge Calvados is available globally but only launched in the UK this month.
A total of 1,269 bottles of the first release are available worldwide. The liquid was aged for eight months in American oak rum casks from the Hampden distillery in Jamaica.
"There's a growing interest in Calvados at the moment with the French spirit starting to gain recognition as an approachable and dynamic drinks category," said Speciality Brands' MD, Chris Seale. "Expérimental Hampden Angels blends two premium brands with an impeccable reputation."
The 44%-abv expression will retail for GBP90 (US$118) per 70cl bottle.
Last year, Beluga Group changed the UK distributor for its namesake vodka brand, with Speciality Brands replacing Halewood Wines & Spirits.
Why the spirits category offers hope for the on-premise - Click here for a just-drinks comment
---