Charter Brands' Langley's Old Tom Gin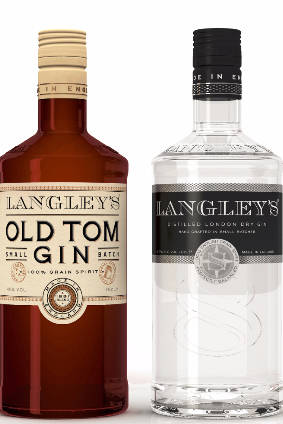 Category - Gin, Old Tom Gin, 40% abv, 47% abv Export Strength
Available - From October
Location - Global
Price - SRP GBP25 (US$32.65) for 40% abv variant
Charter Brands has released its first new product since the launch of Langley's No. 8 three years ago. Old Tom Gin is described as having a more intense yet slightly sweeter taste than the classic London Dry style.
"We've always planned to develop other styles of gin under the Langley's brand, and our Old Tom has been 12 months in development," said Mark Dawkins, co-founder of Charter Brands. "The style is a forgotten classic in many ways, but with interest in gin among UK consumers at an all-time high and still growing, the time is right to bring it back with a real focus and strategy behind it."
Langley's is handled by Hi-Spirits in the UK market.
"The sweeter flavour profile will appeal to bar professionals looking for a different take on classic gin drinks such as a Collins, as well as giving consumers an alternative to the London Dry style. We've had pre-orders already for export markets, as well as interest from some key UK on and off-trade retailers," Dawkins said.
---