Champagne de Castelnau's Hors Categorie CCF 2067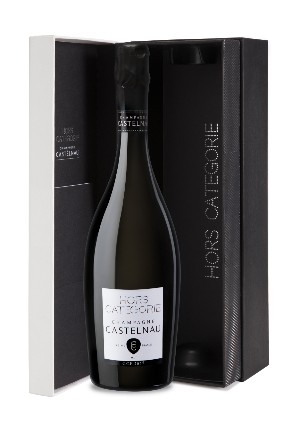 Category - Champagne
Available - From this month
Location - TheUS and Europe
Price - SRP of US$125 per bottle
Champagne de Castelnau has released a second Hors Catégorie prestige cuvée. The latest edition, CCF 2067, takes its name from one of toughest mountain passes of the Tour de France, for which Castelnau is the official Champagne. CCF 2067 is named after Col de la Croix de Fer at 2,067 metres.
The first release, in 2016, was named CT 2115 after Col du Tourmalet at 2,115 metres.
This year's edition is limited to 3,600 bottles.
"The blend is dominantly Pinot Meunier, which is relatively unusual for a prestige Champagne, because we want to challenge the conventional wisdom that prestige Champagnes should be Chardonnay or Pinot Noir dominant," said Castelnau MD Pascal Prudhomme. "Our chef de cave, Elisabeth Sarcelet, is a great believer in Pinot Meunier, and with this fine Champagne she has created a cuvée which is worthy of the Hors Catégorie name.
"These premium cuvées are an important part of our portfolio, demonstrating the quality of our wine and our audacious attitude, embracing the unexpected."
---