Champagne Canard-Duchêne Charles VII Smooth Rosé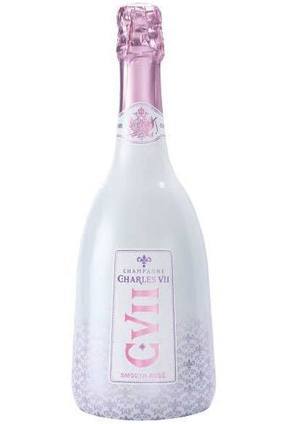 Category - Wine, Champagne, 12% abv
Available - Since last week
Location - France, the UK and the US, exclusively to the on-trade
Price - In US, US$99 per bottle
Distribution - Canard-Duchêne
Canard-Duchene has released an on-trade non-vintage prestige cuvee in the UK, US and France. Charles VII Smooth Rosé comprises 60% Chardonnay, 21% Pinot Noir and 20% Meunier.
Earlier this year, the Champagne Bureau reported that total exports last year slipped in value terms by 1.5% on 2012.
Show the press release
---
Champagne Canard-Duchêne has released Charles VII Smooth Rosé, a new non-vintage prestige cuvée aimed exclusively at the on-trade which will complement the brand's existing premium range Champagne Charles VII.
The light pink coloured Champagne Rosé is a blend of Pinot Noir, Pinot Meunier and Chardonnay with delicate flavours of red berries and raspberries making it the perfect drink to enjoy as an apéritif. Presented in a distinctive white and pale pink opaque bottle, the Champagne offers a new and summery approach to the range especially targeted at trendy bars, lounges and clubs in the UK.
Alexis Petits-Gas Managing Director, Canard-Duchêne mentions "We are very excited to be offering a new Canard-Duchêne brand experience with Charles VII Smooth Rosé. The Champagne's smooth taste makes it ideal to enjoy all evening and the unique bottle design instantly refers to the codes of the party scene. We are convinced that this represent a great opportunity for licensees while its great taste combined with a striking bottle will appeal to Champagne drinkers in the UK."
Laurent Fédou, Canard-Duchêne Cellar Master, comments "Charles VII Smooth Rosé is a rich and original blend of thirty of the best crus, associated to a perfect maturity in our cellars, offers to that wine the flavour and the soft roundness of a great Rosé de Champagne."
To increase further increase visibility in venues and encourage consumer trial, Canard-Duchêne has also developed a range of dedicated POS including glassware and barware all echoing the white and light pink present on the bottle.
Original source: Company Release
---